Same day shipping
Orders placed before 3 PM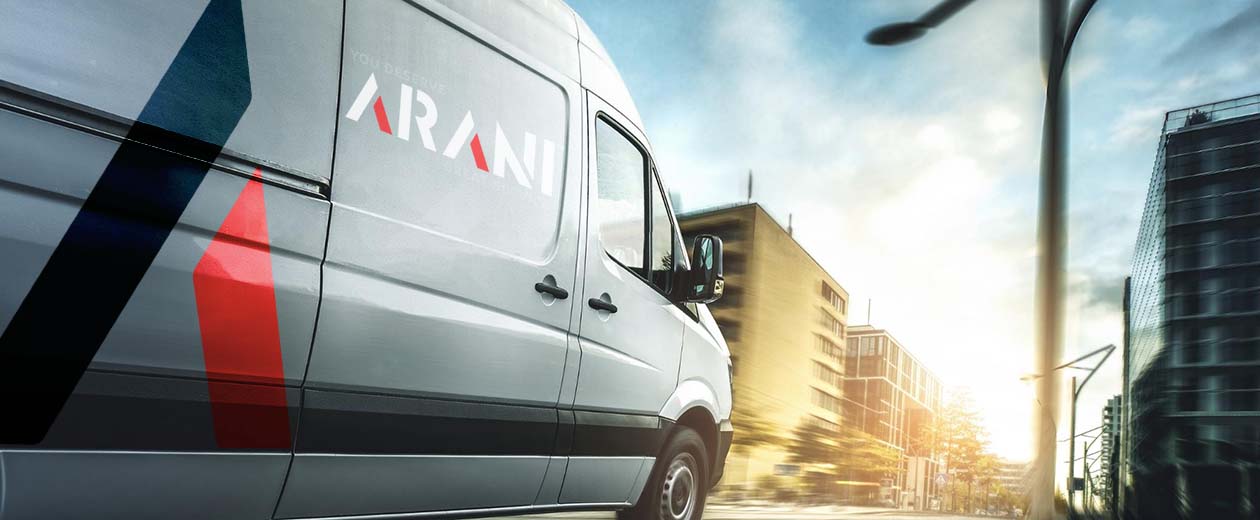 SAME DAY SHIPPING AND LIVE INVENTORY UPDATED EVERY 5 MINUTES
We are commited to same day shipping for products in stock on all orders received before 3PM. Live inventory is displayed on every product page.
We offer FREE SHIPPING on orders of $100 or more to Canadian provinces!
VIEW OUR PRODUCTS
DROPSHIP STRAIGHT TO YOUR JOB SITE
Get your orders delivered straight to your job site. Simply let us know where and when you need your products and we would be happy to facilitate a smooth drop shipping experience.
Become an Arani client
REQUEST AN ACCOUNT